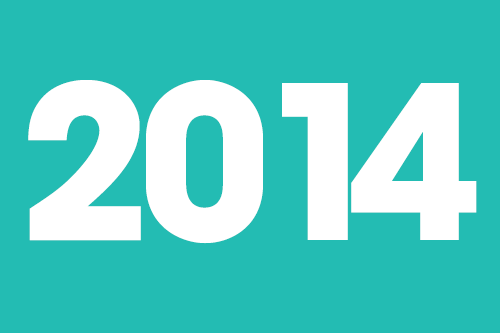 Did you have an awesome 2014? For me it was a strange year with the first half being fairly slow but as I passed the midpoint, my efforts were intensified resulting in a very exciting and busy second half.
Many reasons compounded to this effect but it was mainly me getting my "shit together" (in lack of a better synonym) and working harder on my career and personal development. Am I happy with the result? You bet I am since I did more than I did in 2013. Could I have done more? You betcha! That's why as we are already 4 days 2015, I decided to take a closer look to my 2014 and get some documented stats that I plan to use as my baseline for 2015.
2014 by the numbers
If you like numbers, then you'll love this section:
Work/Career
Work contracts: 2
Work projects: 8
Personal projects: 3
Products released: 5
Public engagement/contributions
Public speaking/engagements: 6
Website views (of my blog): 76,889
Views of my most successful post: 21,073
Nuget Packages released: 3
Downloads of my Nuget Packages: 1123 (combined)
Github projects: 12 public + 3 private
Github contributions: 7
Hosted publications: 1
Tweets: 1605
Personal Development/Growth
Books read: 14
Seminars/training attended: 4
Physical stats/diet/gym
Gym attendance: 2.2 per week
Weight: 86.5 average for the year
BodyFat: 20.2% average for the year
Sleep: 6.2hrs per day
16/8 diet protocol: 305 days (Saturday == day off)
Retrospect
These numbers represent are my 2015 baseline and I have committed to try to outperform most of them. No resulutions, just realistic, fact-based commitments.
What about you? Have you made your commitments for 2015? Do you have a baseline to work against? If no, now is the time to set your goals and aspirations because without them you are a ship in the ocean without destination.
I wish you all the best for 2015 and may this year bring you health, happiness and prosperity.
P.S Make sure you follow me on Twitter @christosmatskas for more up-to-date news, articles and tips.